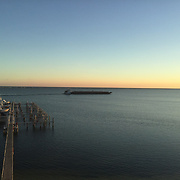 george71201
George71201, 80 y.o.

Speaks
Learning
Looking for
Friends
Language practice
Postal pen pals
Flirting and romance
Education
Bachelor's degree
Relationship status
Single

Joined 12 years ago, profile updated 5 months ago.

Displaying posts 1 to 7 of 7.

Genesee1
80, Chantilly, United States

When it comes to taste, there is no argument. Or as we would say, to each, his own.
Did you just discover what I wrote to you two years ago?

Genesee1
80, Chantilly, United States

Dear George,
I think it is so cool that you are learning Latiin!
I took three years back in high school and learned more about English in Latin class than in English classes. I ended up learning and eventually teaching German and found Latin useful there too.
My birthday is August 24th. If I had lived during the Roman Empire, I would have been killed as a baby because all children born on that date were sacrificed to the gods.
One of my friends taught Latin in the school where I worked. He was writing a book about Roman cultural history and that was one of many interesting facts in his book, which I remember.
He asked me to read and edit the book for him, which I did. Sad to say but the book was never finished. He felt too few people would be interested so a publisher would be difficult to find.
One of my favorite sayings: De gustibus non disputandem. (Can you figure out what that means?)
Beverly


Would you like to accompany " to create a world with peace and love "