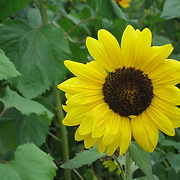 Displaying posts 1 to 8 of 8.

Anniska
59 , Toronto , Canada

Hi Rieta,
Greetings from Toronto. IF you'd like a pal in Canada, drop me a line,
Annie

yeshilhendup
38 , Thimphu , Bhutan

Hi Rietta,
Thank you so much for your kind response and nice meeting with you. So far I am doing good and hope same thing with you. Yes, i am Buddhist and I am open with any religion and I do respect same like you. Anyway, good luck for your traveling to Iceland. Are you traveling there on your business trip or on vacation?
Once again, nice meeting you and do keep in touch always.
Take care and have fun!
Rdgs,
yeshi
BHUTAN
Jeanniemb
65 , Collingwood , Canada

Hello from Canada,
I'm married, mother of 2 grown kids, who is looking to make some nice female penpals in Southeast Asia. We plan to travel there next year and I love to experience cultures through new friends. I hope to teach English overseas and look forward to hearing from you.

yeshilhendup
38 , Thimphu , Bhutan

Greeting from Bhutan and I am yeshi. I wanted to become friend with you and hope it is ok with you.
Have a good day and take care!

Hello to HGK & all my best wishes for 2013! How's life that far-away? Still interseted in a new pal from Europe? Would be funny though as I am a language-addict as well *lol*...Take good care. Best wishes from (southern) Germany!

I'm very glad to receive your answer. I am a marrie woman of 38 years old and I have 2 childrens. Axell has 9 and Hugo 3 years old. My husband is a chef in a restaurant and me, I'm working in an admistration in PARIS.
We are living in france (paris). I come from the west indies a little island calling : guadeloupe. My family are living over there.
Actually in the west indies, it 's the carnaval. It's pratically the same as RIO (brésil). People are dressing up and marching in the street with music. this party is during 1 month.
But in france, carnaval doesn't have more importance than guadeloupe. It's a pity because in guadeloupe these party is like a religious party so we don't work 2 days.
Have a good day.
My real name is Angela so call me angela if you want
Sincerely angela