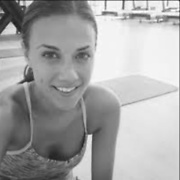 jana86
Jana, 32 y.o.

Looking for
Friends
Language practice
Postal pen pals
Flirting and romance

Joined 6 years ago, profile updated 1 year ago.

Displaying posts 1 to 4 of 4.
javierisambrano
34, Santa Fe de la Vera Cruz, Argentina

Greetings from Argentina.

They say they say they say... Do you believe them? What would YOU say?