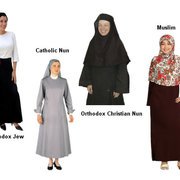 Displaying posts 1 to 10 of 263.

sunfunboy
38 , Freiburg , Germany

salam
how are u? nice to meet u and read abt u.

midou1
44 , Ech Chettia , Algeria

مساء الكلمة الحلوة واهلا بك وسهلا بقلوبنا قبل حروفنا ممكن نتعرف ونكون اصدقاء
hope you are fine. talk soon?

amiro12
37 , Zeiskam , Germany

Beurteile niemanden wegen seiner Vergangenheit.
Denn ein Diamant war ein Stück Kohle in der Vergangenheit.

Good luck with your studies!
I had only one year of Arabic i high school: two trimesters with Hebrew letters and one with Arabic letters. Didn't even complete the alphabet. Now I can barely read the road signs and shop sign while driving in my car. It's a shame. I am forced to read the Quran in Hebrew! (A friend of mine did a good job translating it. Took him years.)

Cryss
47 , Seeheim-Jugenheim , Germany

Thanks for your comment! :)