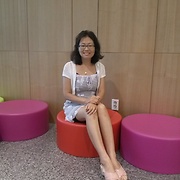 Displaying posts 1 to 10 of 86.

Ms12345
34, Seoul, South Korea

Hi im shan live itaewon nice too meet you
My kakao talk id luckyshan


May I know why you do not reply me?

Thank you that you viewed my profile, but I really beg and cry to you to reply me.

Would you please reply me in messages urgently.

hello, do you like to know about African culture?

Aurora1964
57, Málaga, Spain

Hello, I would love to exchange language and culture. I am fascinated in Korean culture and language and would like to learn more . I teach English here in Spain. Best wishes🌸

Mal1951
70, Colombo, Sri Lanka

Hi, I am from Sri Lanka. Are you interested in snail mailing?