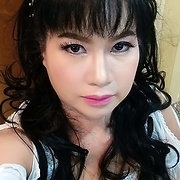 Displaying posts 1 to 7 of 7.

Pregs-0-matic
62, Durban, South Africa

Hi Everyone, I don't know where to start because I don't know what you want to hear.
I am a school teacher I teach History and Geography and I am planning to retire a year from now. I intend to travel alot in my retirement. Hence, I want to make friend all over the world.
I have travelled a bit, I've been to the UK, France, Spain, Portugal, Gibralta, Turkey, India, Thailand, Malaysia, Singapore, Sri Lanka, Kenya, Morrocco, Zimbabwe, Zambia, Mozambique, Oman, UAE and Qatar.
I have made many good friends in the countries I visited. But, now I want to make friends before I visit.
I want to learn about history, geography, culture and politics of different countries from the citizens.
Please respond to me if you have similar interest


Ramesh037
84, Nashik, India

Hello M/s Mai, can we exchange mail with each other and find out if there is a future together for us. My email is
[email protected]
I live in India. Hope to hear from you.


bong888_kr
67, Busan, South Korea

Hello. It's pretty and beautiful.I look forward to you and your good friend.
Su