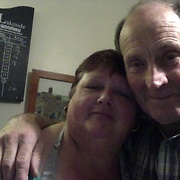 marcus48
Marcus, 74 y.o.


Joined 9 years ago, profile updated 1 year ago.

Displaying posts 1 to 10 of 11.

nebeman
35, Alexandria, United States

Hello Marcus,
How are you my friend? It's been long time. I trust all is well with you.
Greetings from Ethiopia.
Cheers

Hi ,just checking contacts, busy city

hi to any viewers, thank you for your messages ,it is a bit late now ,but i will try to reply in due course. wishing you well. regards marcus.


hello friend iwould like to correspond with u as ur pal friendship by exchanges email and snails hope to hear from u soon

Hello reader ,it's winter here, long dark evenings, it may be possible to find time to communicate more. Happy new year, m48.

bestcho
34, Gondar, Ethiopia

Yeas you write. nice to meet you it is me thom the pic.. Is the remarkable and very amazing church of lalibela it is also the 7th wonders of the world best tourist destination.

AllySN
42, Gaborone, Botswana

Hi thr friend.I'm doing well and 2015 is promising but its too hot here I envy you.how are you doing?how is new year treating you

nebeman
35, Alexandria, United States

Hi, Marcus how are you doing ? i am really good :) yeah i have heard of shift of pole and the myan calender but everythin isnt real coz as a christian we do have words of God that we can disprove such kind of rumour. other than that i have also read the page of NASA interviewed by a journalist and the answer for everything regarding the end of the world were already there. Thanks and see you soon :)