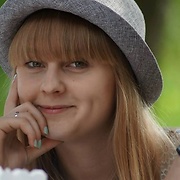 margolcia2410
Marta, 23 y.o.


Joined 7 years ago, profile updated 2 months ago.

Displaying posts 1 to 8 of 8.

SarahGreig2223
30, Dunedin, New Zealand

hello how are you, thanks for viewing my page, hope you had a good day :)

But I like it there in Britain more. It sounds much more authentic and cool :D

No wonder you are an Australian fan as you look like one. Honestly,
I like their accent.


Thanks for the visit, Marta. Greetings from America! :)