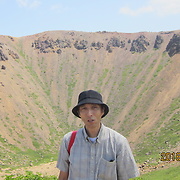 Displaying posts 1 to 10 of 33.

Dear Sir
My name is Mr. Jimmy Johnson , a representative of Exxon Mobil in the United Kingdom (http://www.exxonmobil.com). As a senior representative of Exxon that handles contract related matters,I over invoiced a contract which is not known by anybody and, I need your full cooperation and partnership to re-profile the fund amounting to US$25M (Twenty -five Million Dollars) to your name as the Contractor that executed the contract. At the completion, the sharing rates shall be 60% for me, 40% for you. Below are the details required from you;
(1). Stand as the beneficiary / contractor with Exxon Mobil to receive the funds as I will present you before the firm with legal documents.
(2). Receive the funds into a business/personal bank account in your country.
(3) Full Names;
(4) Contact Address:
(5) Direct Telephone No:
(6) Occupation:
(7) Age and Marital Status:
(8) Means of Identification:
Best Regards,
Mr. Jimmy Johnson
REPLY THROUGH:
[email protected]

Hi there! Hope life is well with you.

Steph30
55, Heidelberg, Germany

Thank you for your wonderful pictures. I enjoyed them that much
anthonyagbor
49, Kumba, Cameroon

hello, thanks for visiting my profile. hope you are having a wonderful time out there
Erzsoka
66, Bátonyterenye, Hungary

Hi masa0321! :) Wonderful photos! Congratulations!

Hello I have the courage and I am knocking on your door...are you going to open it ;)

hello friend iwould like to correspond iwith u as ur pal friendship by exchanges email and snail hope to hear from u soon

marnie50
56, Malvar, Philippines

Hello... I like your choice of music... Have a nice day..

noune
54, Tours, France

Hello From France
Want to discover your coutry and talk about everything! Hope to hear about you soon!

Blackitty
60, San Juan, Puerto Rico

Hello from Puerto Rico.
My native language is spanish. But we are american citizen.
But my english is bad jajaja.
Oooh you like peppa pig wow. Here all childrens like peppa pig.