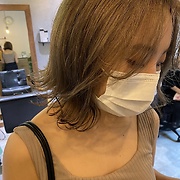 Displaying posts 1 to 10 of 41.

GatoCarioca
51, João Pessoa, Brazil

モモ、おやすみなさい。 将来の日本人学生、マルセロ・シルバです。 私は言語ファンです。 パンデミックのため一時的に中断されたイタリア語とフランス語を終え、まもなくこの素晴らしい言語を勉強します。 私は本当に表意文字を学ぶことに専念しなければならないと思います....私はすでに英語とスペイン語に堪能です。 あなたが私の質問に日本語で答えるのと同じように、私はあなたを助けることができます。 どう思いますか? 私を手伝ってくれますか? 事前にどうもありがとうございました。 ありがと。 さよなら……またね。 マルセロ。

p-pear
25, Bangkok, Thailand

Thanks so much! Your photo is nice too ;) hehe
I am Pear from Thailand. Nice to meet you!~~ :D

はじめまして ももか^^ ありがとうごさいます:D  おあげんぎですか

はじめまして.私はヨウタです. タイ人です. 19さいです . 私は 日本が大好きです.
あのう..お名前は? ようろしく お願いします :) hello !please call me youta :) I am the second year student at Burapha University ,majoring in English .I am not good at Japanese language .but I want to speak Japanese .and I like Japan alot :) please help me to speak Japanese :)

私も遅くなって、ごめんなさい。
日本語能力試験は受けました。前から先生と友達いろいろ勉強したから、安心した。いい結果が悪かどうか、ずっと日本語の勉強を続けたいと思う。
私は英語能力試験まだ受けていません。勉強中だから。また頑張る。

モモカちゃん、お元気?
私の国は時々暑くて、また雨が降って、だから調子が悪くなって来た。まもなく私が日本語能力試験を受けるよ。頑張る。

ももかさん、お元気ですか。私はもも
かさんのメセージをまだ返事していな
くて、ごめんなさい。前はとても忙し
かったですから。事業があったし、宿
題があったし、毎日毎日出かけまし
た。これからまたおしゃべりしようと
おもいますか。