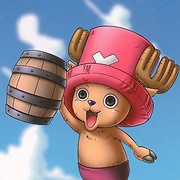 Displaying posts 1 to 10 of 66.

i had two visitors from japan i liked both women

matty_poo
33, Keansburg, United States

Hello there, how are you? I like that picture of Chopper you have.

Do you really want to learn English?

Masterval72
24, Flée, France

Hello Naka, how are you ? nice to meet you
my name is Valentin, i'm 24 years old and i'm french, i speak a little japanese but don't know really read and write.
I love Japan for art,music,movie,drama,manga, animation,tradition,history,culture,building, video game,technology,landscape,language,foods,...
Osaka is good city, i have meet too a person here in real life and I have visited the city of Le Mans to this friend and now he has become my best friend. if one day you want to visit this city I will make you visit.
don't worry if you are not best in english, i'm not best too but don't worry. Gambate.
see you

Sequoia76
43, Winston, United States

Hello I'm Michael from the United States I'm interested in Japanese culture

Ayumu_03
46, Lyon, France

Hello, how are you?
Sorry my English is not very good
Abdelfa
55, Cairo, Egypt

hello there i am new here, i am from Egypt, looking for good and decent friendships

WitsanuKL
26, Bangkok, Thailand

Hello Im Witsanu from thailand
Nice to meet you