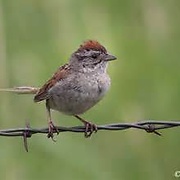 Displaying posts 1 to 10 of 25.


Galyusha
57, Sukhinichi, Russia

Hello! I wonder if you would like to have a Russian snail mail pen friedn from Russia.... I am Galina, 55, an English teacher at school, married with one daughter, one cat, one dog, lots of hobbies... Wales is my favourite country which I studied at the University...

4ndrew
55, Unadilla, United States

I got a chuckle out of "I like absurdity, silliness and kindness" and then under favorite books, "Of Human Bondage." Yikes! (Kidding! Kidding!)

heavy_fragile
63, Ashiya, Japan

You are favor of Julian Barnes.
oh..
Also I am.
I have enjoyed to read 10 and half chapters.

Greetings from the planet sirius

Tischler
52, Kiel, Germany

Greetings from the north of Germany :)

Hi, I enjoyed reading your profile, you sound almost human,lol...
I've got A confederacy of Dunces on my shelf, and ive tried to read it 4 times, but never got beyond 5 pages... Should I have another go??
I liked Dexter as well... but was a bit concerned at myself for liking it as much as I did..lol..

..try me...may be of interest...who knows,eh!! ??

Nothing wrong with being ' a little bit nosey ' , ha ha . I never quite made it to Cardiff , whilst I used to visit a friend over there in Swansea . I eventually ' Rescued her ' to here in Hull , the ' Wind Turbine Capital of the World '. It 's given back some life into an otherwise ' Dying / Dead city '. Next year to become , ' City of Culture '2017 . More like City of Vultures . I like ' Bird watching ' both feathered & unfeathered ' , i.e ' Women '. We 're ' mid flow ' about to get the Scaffolder here . We 're destined for a ' facelift to the Street & the Terrace I live on . If I had my way , I wouldn 't have any of it . There 's such a thing as , ' If it ain 't broke , don 't fix it '. However because I rent my house from me Landlord , I have to ' put up with it all '. Not recommended to live in a ' Building Site . As far as I can see the only thing ' we ' ll be gaining is a ' New Path ' down the middle of the Terrace '. The rest ' they can stick '. I 've had to remove my lock off the back passage gate , to be replaced by an inferior one . That 's the Council for ya anyway apart from ' World War 7 ', about to commence , I also like to do my gardening , fly my Drones /Helicopters, drive my car ( on a Full Bike Licence ), my Bike ( currently sat in my back yard ), build 3D ' Structures out of 'Foam backed pieces of Jigsaw ( currently building the ' Eiffel Tower ' & the 'Space Shuttle ') , when the Cat allows ( without chewing odd pieces , unless ' she 's ' stopped , before going to far . I also like photography , emailing & a lot more , but you ' ll be asleep by the time I finish . Ps. Having a laugh is also ' High Up ' on my list ( No Debt see , ha ha ). Anyway , ' Nosey Away ' if you feel like making ' contact ' , fill your boots up , girl . Here 's hoping to hear from you soon , les & Crumpet ' signing off ' Byeeeeeeeeeeeee till ' we ' hear back from ya . ta ta .

JayGatsby1234
63, London, United Kingdom

Great write up...enjoyed reading it