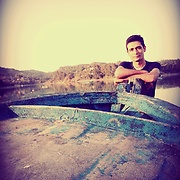 Displaying posts 1 to 10 of 12.

Sara_sah
29, Chachoengsao, Thailand

thank you for your visiter my picture


Thank you for your comment!

SanMan911
30, New Delhi, India

Greetings from India, Omer!))
Am chuffed to see that you like Bollywood movies =D
Would you be interested in having a cultural-exchange-kinda thing? :D
Take care and stay blessed)))

karenyii
25, Hong Kong, Hong Kong

Nice to meet you I love india moive too! 3idiot! All is well!


haha no, it's just my town :)

hello nice man! :P
Im great, and you? nasilsin? is that right? :P