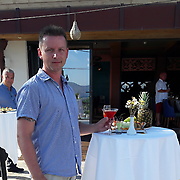 Displaying posts 1 to 10 of 71.

Cheers everyone..... we survived Monday. 🍹

Enjoying the evening on my boat. 🙂

RimaMarie
38 , Paris , France

HELLO Roni, that's Rima
Hope we will have the opportunity to chat

Hi thank you for writing my wall. Have a nice day.

Anybody up for a chat...?
I'm bored..lol

hey! you can drop a line in English if ya want to

ritas88
22 , Saint Petersburg , Russia

How do you like Nykobing? I am planning a trip and would appreciate a tip from a local :)

Friends will be friends
When you're in need of love they give you care and attention
Friends will be friends
When you're through with life and all hope is lost
Hold out your hand 'cause friends will be friends
Right till the end...

Work work work......3 hours left.😁