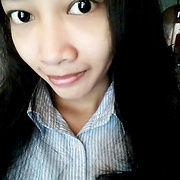 ririn_destika1
Ririn, 24 y.o.

Speaks
Looking for
Friends
Language practice
Meeting in person
Postal pen pals
Flirting and romance
Relationship status
Single

Joined 6 years ago, profile updated 3 months ago.

Displaying posts 1 to 10 of 219.

Hi! Sorry for the late reply lol

thank you. your english is great.

thank you. but that sentenses were using google translator. haha
so i can write and read few words in english. and i can not speak and listen in english.