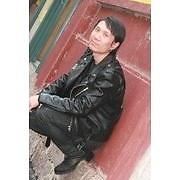 sunandsea
Tony, 40 y.o.

Looking for
Friends
Postal pen pals
Flirting and romance

Joined 8 years ago, profile updated 7 months ago.

Displaying posts 1 to 6 of 6.
Chris_Trainer
46, Buenos Aires, Argentina

Contrary to immigration from South American countries (Bolivia, Perú, Paraguay, Colombia, Venezuela)
Chinese immigration in Argentina has an extremely positive impact to our country (contributing mostly to our economy) You are more than welcome here
xie xie

victoriawill
56, Buenos Aires, Argentina

Hola me encanta el sol y el mar. Amo Brasil voy en vacaciones siempre que puedo. Me gusta nadar y leer en la playa.

Hello. I live near the ocean and I am respectful of it. Thank you for visiting. I have QQ. Be well

sjooice
35, Bruinisse, Netherlands

hi there
thank you for visiting me page.
I am living near the sea and love the sun.
so why does the sea gives you hope?
greetings