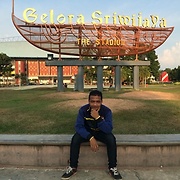 Fajar_Perangin
Fajar, 26 y.o.

Speaks
Looking for
Friends
Language practice
Flirting and romance

Joined 6 years ago, profile updated 2 years ago.

Displaying posts 1 to 10 of 12.

I'm not on as much anymore : /
Do you like horror?

Lol nah I just like the show. It says Vietnamese on the top of profile x) do you like anime?



Houston is a city in Texas x)
No I'm not Japanese haha