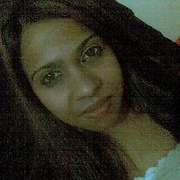 Lahmeez
Tasneem, 33 y.o.


Joined 5 years ago, profile updated 20 days ago.

Displaying posts 1 to 10 of 10.

Hi nice to meet you welcome to Dubai i hope u like


Thanks for visit my profile)

Really you can speak urdu

I am glad to hear that. :)

yes, from 1977 to 1983. :)

my pleasure. I used to live in Durban in the 1980s.

thank you for viewing my profile.

TravisLee
34, San Antonio, United States

Welcome new gal, Fbook friends? :)