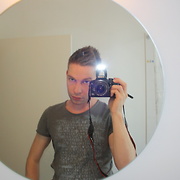 Displaying posts 1 to 2 of 2.

CymraegCrow
33, Kawaguchi, Japan

Sure, that sounds great! Sorry my Japanese is really poor. The only thing I recognised was カ-ル. I know a lot of basic Japanese romanji. Ive just started learning hiragana etc. But if you still want to talk etc please feel free to add me as a friend :).