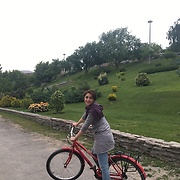 Displaying posts 1 to 9 of 9.

Ahmedfares
39, Qinā, Egypt

Memories are always special,sometimes we laugh by
Remembering the days we cried
And we cry by remembering the days we laughed..!
That 's Life.
yeah that's is our life .. nice words

DazBB
32, Boston, United Kingdom

Hope you are doing well. Wonderful photograph :)

Easygliderpro
42, Universal City, United States

Don't give up hope and never stop dreaming. You stop dreaming, you stop living.
globalization
30, New York City, United States

Great photo where did you take your photo?


Hi nice to meet you welcome to Dubai i hope u like
سلام، من امیدوارم که شما آن را دوست داشته باشید

hi miss
how r u going
is it in iran
regards