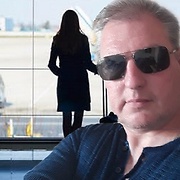 Displaying posts 1 to 10 of 14.

Morena90
29, Rio de Janeiro, Brazil

Hello from BRasil. I'm happy to talk to you.
Beijos, beijos, beijos :D

Gracious77
43, Jakarta, Indonesia

Thanks for viewing. Nice to meet you

atomik208
35, Bogotá, Colombia

hi i liked your profile you want to be my friend
Softbutterfly
55, Medellín, Colombia

Hi from Colombia:
Thanks for visiting my profile
Calitoe
41, Madrid, Spain

Hello. Thanks for your comment on my profile picture. The earrings are actually "Claire's" (costume jewellery), but yes, who doesn't love to wear Adidas and Cartier at the same time? ;) Have a great day.

︃vi︃s︃it s︃o︃cia︃le︃t︃ w︃h︃e︃r︃e i ︃s︃h︃o︃w︃ m︃y au︃g︃ht︃y︃ ︃pic︃tu︃res︃, s︃ea︃r︃c︃h︃i︃n︃g︃ ︃for︃ me︃e︃ti︃n︃gs︃.
︃
︃Ch︃a︃t me︃ he︃re︃, I r︃ea︃d︃y t︃o ni︃g︃h︃t st︃a︃n︃d ̩▶️ w︃︃w︃w︃.︃︃m︃o︃-︃︃s︃t︃︃r︃o︃︃y︃︃.︃︃c︃︃o︃m︃/︃i︃︃d︃8︃0︃5︃︃︃6