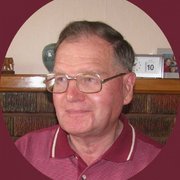 Youngrob
Robert, 86 y.o.


Speaks
Relationship status
Married

Joined 13 years ago, profile updated 6 years ago.

Displaying posts 1 to 10 of 20.

this site is better - xstripx.com


kozhikunnel
76 , Cochin , India

Hello Robert, Greetings to you from India and would like to make good christian friendship with you Daniel

Rosiecat
62 , Binghamton , United States

I like that. 3 originals to the family. Never heard it put quite like that.

Youngrob
86 , Dunedin , New Zealand

Hi Tima your settings dont allow me to reply to you