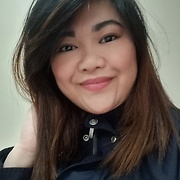 coollipsy
Anne , 42 y.o.

Speaks
Looking for
Friends
Language practice
Flirting and romance
Relationship status
Single

Joined 9 years ago, profile updated 1 year ago.

Displaying posts 1 to 6 of 6.

traviskj
43 , Barrigada Village , Guam

how much longer are you going to be in Dubai?

coollipsy
42 , Sharjah , United Arab Emirates

Eye contact is a dangerous, dangerous thing. But lovely oh! So lovely.


Mabuhay! Welcome to Interpals! I hope you meet some nice people here.

sam21291
52 , Dubai , United Arab Emirates

Thanks for visiting my page.
well, how are you doing?
can i have your friendship?