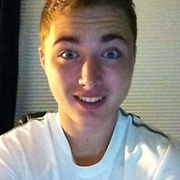 joshua_adams
Josh, 18 y.o.

If I looked at your profile but didn't message, there are some of you who I wanted to message but wasn't able to.
- updated Jul 4
Speaks
Looking for
Friends
Meeting in person
Flirting and romance
Relationship status
Single

Joined 5 months ago, profile updated 4 months ago.

You must be
signed in
to view joshua_adams's wall.