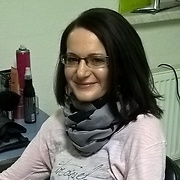 miska22
Michaela, 51 y.o.

Looking for
Friends
Language practice
Meeting in person
Postal pen pals
Education
Bachelor's degree
Relationship status
Married

Joined 5 years ago, profile updated 2 years ago.

Displaying posts 1 to 8 of 8.

wajira2009
41 , Kandy , Sri Lanka

hey greeting from sri lanka
how are you doing ?


HAPPY TO MEET YOU INTERESTED IN FRIENDSHIP

Hello Michaela
I'd be glad to write to you. Hope to hear you soon.
Penny

drmorf
63 , Prague , Czech Republic

Vím. Vracím se každý rok. :-)

Homoaquarius
53 , Hradec Králové , Czech Republic

I'm czech, but I dislike beer and hockey. Tennis and white wine are much better. LOL

wajira2009
41 , Kandy , Sri Lanka

Greetings from Sri lanka I am Aruna doing jewellery work in sri lanka and tourism work too would love to know about you if u dont mind reply to mMe
[email protected]
u can chat too

drmorf
63 , Prague , Czech Republic

Czech women like pivo and hokej? Fakt? :-D