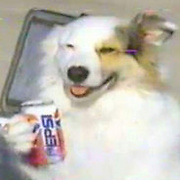 rtp
Peter, 30 y.o.

Checked all looking for boxes because I can, not because I should.
- updated May 31
Speaks
Learning
Looking for
Friends
Language practice
Meeting in person
Postal pen pals
Flirting and romance
Relationship status
Single

Joined 5 years ago, profile updated 3 months ago.

Displaying posts 1 to 9 of 9.

xxLis
28, Gorinchem, Netherlands

I was wondering who that Pepsi can was, thanks for clearing that up

I like your Profil, sounds verry interessting

Hi Brother ;
How are you ? Nice to meet you ; Can I to be your friend here ?


N1ght0wl21
40, Charlotte, United States

If you interested in being pen pals. Message me.