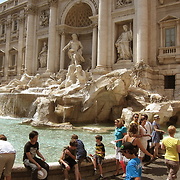 Displaying posts 1 to 10 of 80.
AaronJ001
28 , Bradenton , United States

Don't be rude to women.
YesusYisus
22 , Caracas , Venezuela

Yo igual, soy hispanohablante, y es amigo, en español hay palabras que tienen su género haha, pero lo haces bien
YesusYisus
22 , Caracas , Venezuela

Hola chamo, puedes hablar español? O Todavía es muy básico?

Yo hablo espanol poco y Que tal amiga?

Elisabeth2901
20 , Quilmes , Argentina

Hello.
No creo que me entiendas porque hablo en español pero usaré el traductor, lamento si no entiendes lo que digo, me esforzaré por que podamos tener una charla divertida. Besos
Traducido:
Hello. My name is Elisabeth, but can you tell me Liz.
I do not think you understand me because I speak in English but I used the translator, I regret and not what I say, I will strive so that I can have a fun chat. Kisses

What is this, you were from Denmark this whole time? Boni, I thought we were friends. It's like I don't even know who you are anymore.

Mulgogi2324
37 , Dublin , Ireland

Croissant not crossiant by the way ....but I appreciate the good humour.